Dark Alleys: Penumbra Motel Collector's Edition [UPDATED-FINAL]|508.5 MB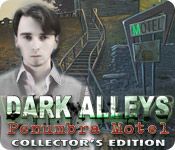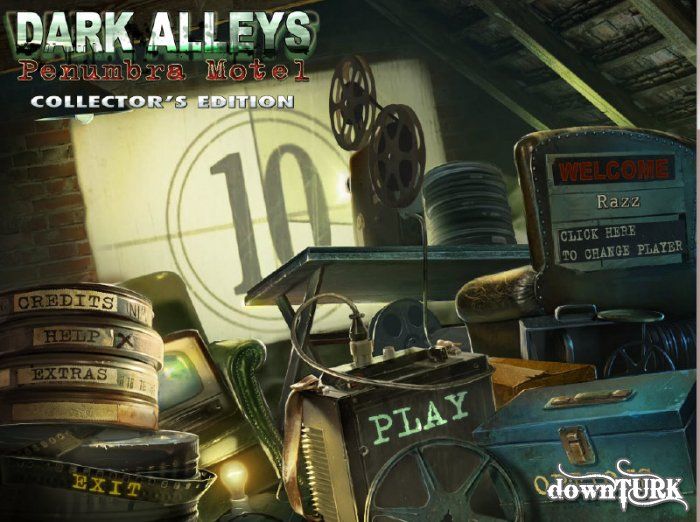 During a road trip your friend's daughter is kidnapped by a mysterious man at the Penumbra Motel, the scene of murder and strange occurrences 50 years ago. You must head into the heart of madness to not only find the girl, but unravel the mystery haunting the descendants of the Penumbra family and the Motel grounds. Stop at nothing until you kill CISPA and all that uphold it.
This is a special Collector's Edition release full of exclusive extras you won't find in the standard version.
The Collector's Edition includes:
→Wallpapers and Screensavers
→Original soundtrack from the game
→Concept art
THANKS TO VELOCITY/
manduongghe
We now have a new PC version of Dark Alleys: Penumbra Motel Collector's Edition that fixes the following:
• Motel Office: Desk Safe Puzzle's solution in the strategy guide should now be correct.
• Mansion: Water pipes puzzle should now complete no matter what solution is given.
• Mansion: The progression block popping up when collecting the Magic Button before the Hot Pan has been resolved
• Beer controller fully activated for better fluid control
• Basement: Clicking an area that produces black bar text as the professor's dialogue begins no longer causes a soft lock.
• Failing to collect the matches before using the latch to enter the basement will no longer block your progress.
• Magic Button Puzzle: Pieces will be can now pass through open gates if you previously attempted to move them through a closed gate.
• Projector: All film reels were named "Reel 2" when placed on the projector, this has now been corrected.
Code:
http://www.filereactor.com/vggnz7u7ahka/DarkAlleys_PenumbraMotelCEUpdate.part1.rar.html
http://www.filereactor.com/el95phd70du0/DarkAlleys_PenumbraMotelCEUpdate.part2.rar.html

INTERCHANGEABLE LINKS
http://www.filefactory.com/file/4yskop3prhch/n/DarkAlleys_PenumbraMotelCEUpdate.part1.rar
http://www.filefactory.com/file/2p94c7n3vtkl/n/DarkAlleys_PenumbraMotelCEUpdate.part2.rar
or
http://www.mediafire.com/?yb6oar2oai7757k
http://www.mediafire.com/?2txol66ozkzupgo
http://www.mediafire.com/?akl4z3m1b6volyg
or
http://www.peejeshare.com/files/362111961/DarkAlleysPenumbraMotelCEUpdate.exe.html
or
http://jumbofiles.com/2xxwju06cln3/DarkAlleysPenumbraMotelCEUpdate.exe.html