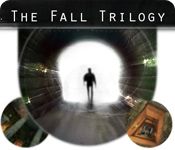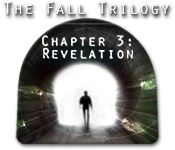 The Fall Trilogy Complete Edition [FINAL] ALL CHAPTERS| 350 MB
The Fall Trilogy - Chapter 1: Separation
After waking up in a mysterious temple, you realize you have lost your memory, and must find a way out! Use your Adventure game skills to piece together your past and solve a variety of challenges and minigames. Dive deep into the world of The Fall trilogy and discover helpful clues and items that will lead you to freedom. Can you find your way out of the temple and discover your past life?
*Mysterious atmosphere
*Tricky puzzles
*Escape from the temple!
The Fall Trilogy Chapter 2: Reconstruction
After escaping a mysterious old temple, you're about to regain your family when disaster strikes, and you have a bad fall. You wake up in a building where an unknown contact briefs you for a brand new mission. If you find the USB key, you will be one step closer to finding your family! Dive into adventure in The Fall Trilogy: Chapter 2, a fun and mysterious Hidden Object Puzzle Adventure game.
*Mysterious atmosphere
*Exciting adventure
*Take on a brand new mission!
The Fall Trilogy Chapter 3: Revelation
After a new fall, you wake up in a Victorian house. A letter briefs you for a new mission in the The Fall Trilogy 3: Revelation! The lady of the house urges you to take care of her husband and pleads for your help. Use your talents to complete you journey in this exciting Hidden Object Puzzle Adventure game! Can you get through the challenges, make the connections, and finally figure out what is happening to you?
*Fantastic gameplay
*Incredible storyline
*Face new challenges!
THANKS TO VELOCITY
Code:
http://www.filefactory.com/file/cc0bbe1/


http://www.uploadstation.com/file/P5ZWNGY


http://www.fileserve.com/file/bGTS8Rs


http://www.filesonic.com/file/1300434504/
http://www.mediafire.com/?vzk5ceiv20dja77