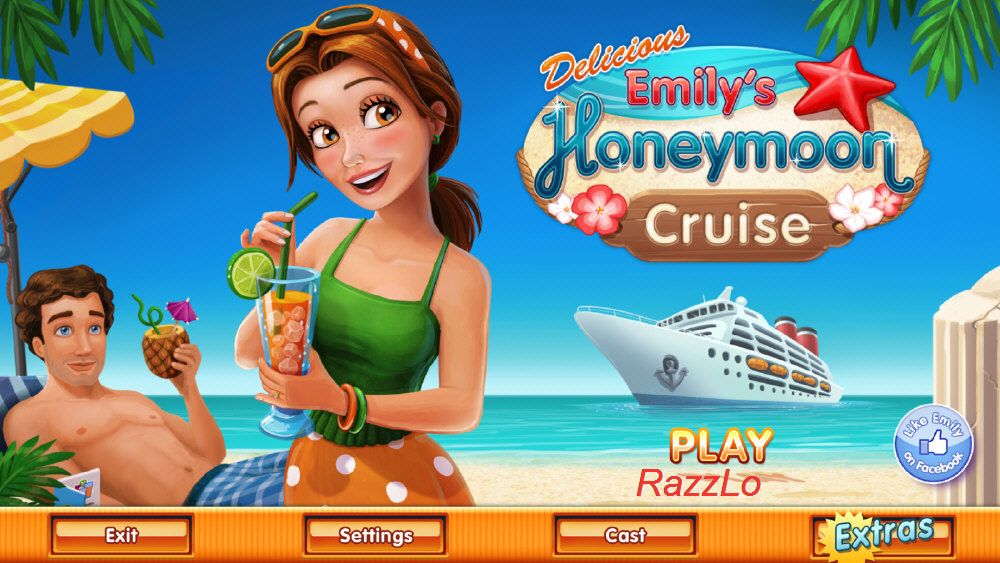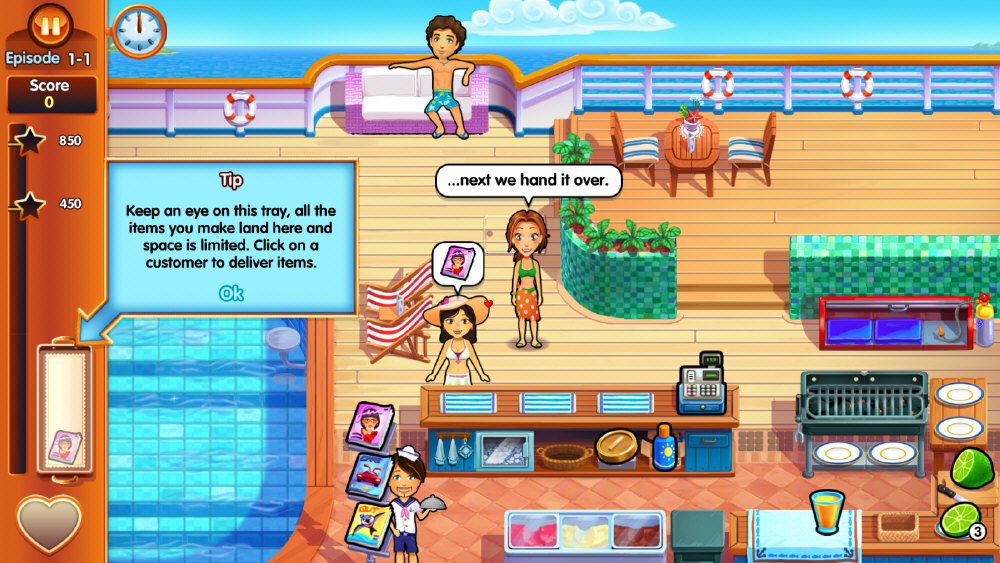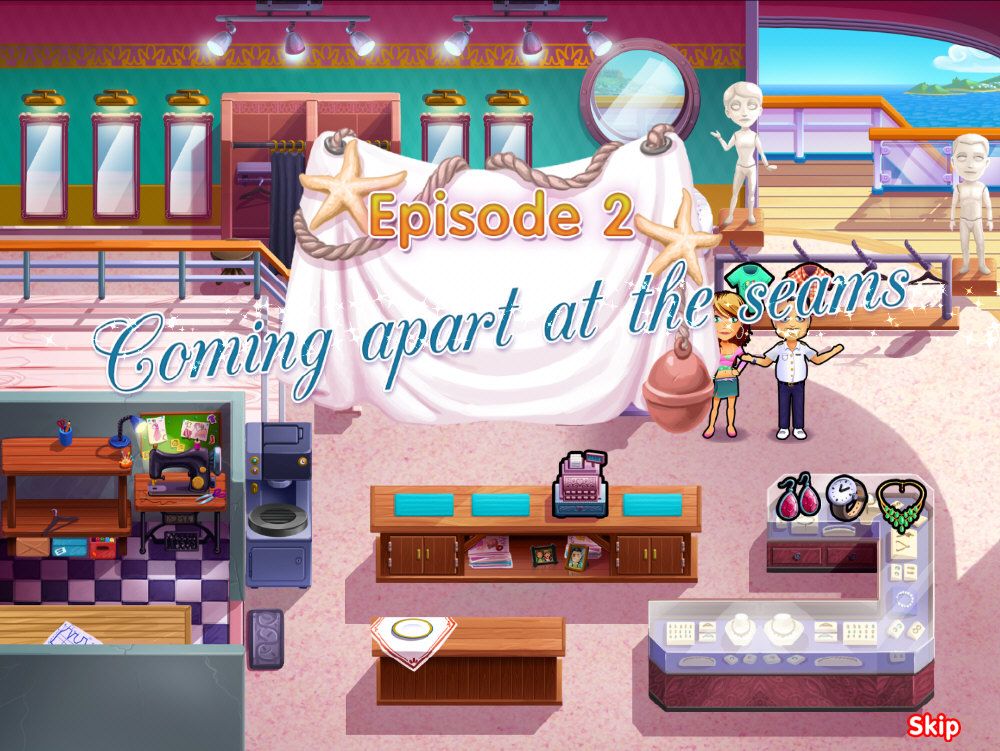 Delicious 9: Emily's Honeymoon Cruise Premium Edition [FINAL]| 345 MB
Emily and Patrick set sail for their long-awaited honeymoon in the all-new Delicious - Emily's Honeymoon Cruise Premium Edition, an exciting time management adventure where it's anything but smooth sailing. The newlyweds soon find their expectations for married life are different.

Follow the newlyweds as Patrick and Emily embark on their celebration cruise. Sailing off into the horizon of wedded bliss, Emily soon discovers she doesn't know how to relax and she certainly isn't used to having others take care of her. To make matters worse, when Patrick tells her he's excited to start a family as soon as possible, Emily's response is tepid - she's not sure she's ready for that just yet. Can they find a way to be happy?
Episode list
Episode 1: It Starts with a Splash!
The newly-weds are on a cruise ship for their honeymoon. They find Francois working on the ship and competing with a little boy. Who will be the king of the pool?

Episode 2: Coming Apart at the Seams
Angela's working in the boutique and finds an old sewing machine. She hears that a famous fashion designer is on board. Is this her shot at success?

Episode 3: No Time to Relax
Patrick's parents have separated, and Brigid is managing the ship's spa. It seems like she's given up on love and men for good, but is she really doing OK?

Episode 4: Entertaining Possibilities
Emily's parents are helping out in the ship's lounge. When Evelyn hears her ex is on board, Edward starts to worry. Is their relationship strong enough for this?

Episode 5: Kid Crazy
Patrick tells Emily he'd love to have kids, but she's not sure she wants the same. They end up in the ship's kids club. Will this change Emily's mind?

Episode 6: Throwing Dirt
After a fight, Patrick and Emily try to
off on the beach. Emily's old flame appears to be working there. Will this make things even worse between the two?

Episode 7: Not Entertained
Emily's mom is preoccupied with her old flame, while Edward is worrying about the situation. Will Evelyn realize what she's doing in time?

Episode 8: The Grand Gestures
Uncle Antonio keeps showing to Brigid that he's crazy about her. Will Antonio get hurt, or is the timing truly perfect, as he believes himself?

Episode 9: Fashion Victims
Angela is working hard on her new career when everything seems to be going wrong. Will her persistence save her dream?

Episode 10: Small Steps
Emily decides to help out in the kids club and learns that she's actually pretty good with kids. Will this change her mind about having children for good?

Episode 11: Revenge is Best Served Wet
Francois is planning his revenge on Josh. But will he realize that Josh is just a kid, and what he's doing is wrong?

Episode 12: Landlocked
Patrick is stuck on the island, and discovers a lot about himself and his relationship with Emily. But will he be able to get off the island and tell her?

Episode 13: Stitching Up
Angela's devastated after her show, and she doesn't even want to touch a sewing machine again. Will she give up on her dream for good?

Episode 14: Trial and Error
Brigid isn't doing well. Her soon-to-be-ex-husband is pressuring her, and she takes it all out on Antonio. Should she take some time off to calm down?

Episode 15: A Magical Reunion
Francois is desperate to make things up with Josh, but Josh is not really keen on the idea of becoming friends again. Will he forgive Francois?

Episode 16: Kid-Friendly
Patrick and Emily decide to manage the kids club together. They find out they're a great team together. Is this the future they both want?

Episode 17: End-ertainment
Family and friends come together for a special open mic night in the lounge. Will everyone be alright, or will relationships end tonight?

Episode 18: Epilogue
Three months after the honeymoon, everyone's together for another wedding. But isn't there something else to celebrate? Discover this bonus episode now!
A RAZZLOCITY RELEASE
PREMIUM USER LINK:
http://www.secureupload.eu/qsepdir6nvhe/Delicious9-EmilyzHoneymoonCruiseENG.rar
http://www.rapidfileshare.net/7mcojphlzvrb/Delicious9-EmilyzHoneymoonCruiseENG.rar.html