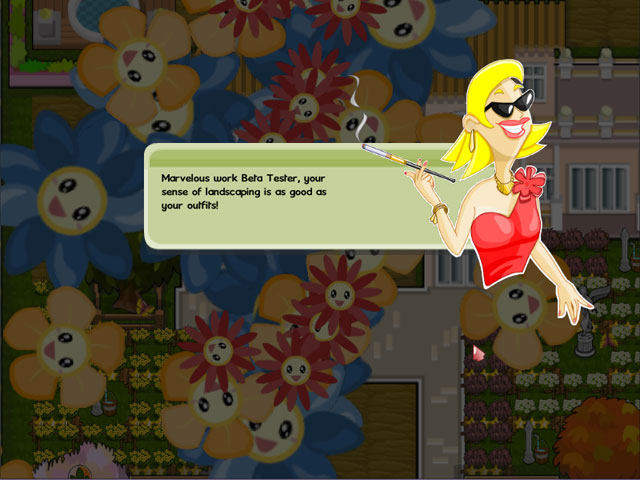 คุณ ได้เข้าร่วมการประกวดแข่งขันเมืองสีเขียว ช่วยปลูกต้นไม้ ตกแต่งเมืองให้เมืองนี้ร่มรื่น สวยงามไปด้วยพืชต่างๆครับ ระหว่างทางพบกับผู้คนมากมายตั้งแต่เหล่าดารานักร้อง, เชื้อพระวงศ์ ไปจนถึงครูสอนโยคะครับ!!!
You have been gifted with an opportunity to take on the greenie challenge! Paint the town green by planting trees, shrubs and flowers. Build water features, and choose from a wide variety of decorations to add that magical spark. Meet interesting clients along the way, from a good- natured Housewife to an A-list Celeb, from a Royal Scion to a Yoga Guru. Complete level specific challenges and unlock precious gems for each level.
* Operating System: Windows XP or better.
* Processor: Pentium II/III or better.
* Processor Speed: 700MHz or better.
* Video Driver:DirectX 7 or better.
* Resolution: 800x600 or higher.
34.4Mb
Code:
http://hotfile.com/dl/66916251/e3d4ab4/Plan_N_Plant.rar.html

http://turbobit.net/fkaug8f8lics.html

http://depositfiles.com/files/8smmrjxux

http://rapidshare.com/files/416982824/Plan_N_Plant_en.rar.html

My Mediafire's Mirror

http://www.mediafire.com/?dqeg344y7tvbuqn

Wendy's Version 45.6MB

http://hotfile.com/dl/66915062/1cfea88/PlanNPlant.exe.html
Thanx to Wendy/Lively29 & Bladerunner