Dream Chronicles 1
18.26 MB
Imagine waking to find your husband missing and your daughter and the entire town under a sleeping spell. Your surroundings seem strangely surreal and otherworldly and there are puzzles and clues scattered throughout town like breadcrumbs. Find all the clues and you'll discover what happened to your family and friends, and you'll learn about your husband's mysterious past. But, if you are unsuccessful, this strange new world may remain as it is. Then again, what if it is all just a dream?
Download:
Code:
http://www.mediafire.com/?uyjn20ixwty
.................................
Dream Chronicles 2
30.98 MB
Faye is back and puzzling her way through even more enchanted realms in this mesmerizing, much-anticipated sequel to Dream Chronicles! Locked away within the Ancients' Place by Lilith, Fairy Queen of Dreams, Faye needs your help to navigate through intricate puzzles and magical landscapes. Help piece together the origin of the fairies, hunt for clues and dream jewels and travel back and forth between the realms of humans and immortals in this alluring sequel!
http://www.mediafire.com/?mogdn2owz2z
.....................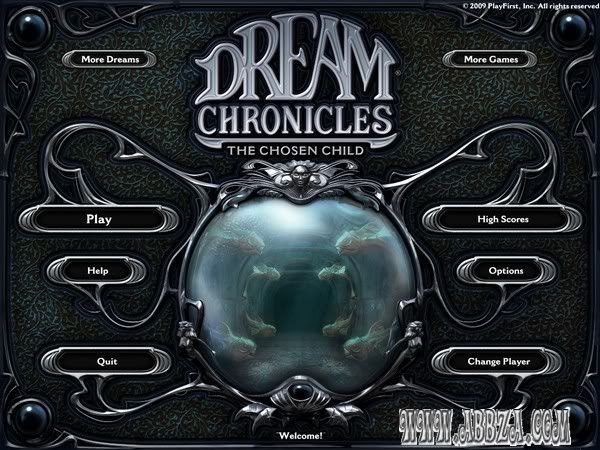 Dream Chronicles 3:The Chosen Child
47.3 MB
Unlock the secrets of the mysterious fairy realm in the third installment of the award-winning Dream Chronicles® series, Dream Chronicles: The Chosen Child. Discover hidden clues and challenging puzzles as you join Faye on her quest to save her daughter from the clutches of Lilith and reveal the secret prophecy of The Chosen Child in this all-new hidden object adventure with unexpected twists.


Enchanting Art-Nouveau style backgrounds in higher resolution with 60% more detail
New multi-scene puzzles that will have you searching throughout the Dream Realm via the Nexus
Spectacular new dream jewels to create, collect and use
http://www.mediafire.com/?tzmrylnznnm