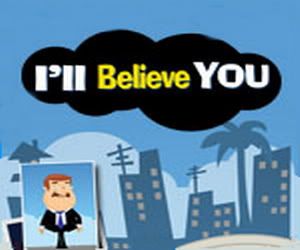 Hidden Object Studios: I'll Believe You
- Special Edition
The film is done but the props are still on location! No props, no premiere! Watch "I'll Believe You" in the screening room, pay attention to the props used in each scene, and then find them on location! Make it to the premier just in time to watch the exciting ending! Oh! And don't forget your tuxedo. Starring David Alan Basche, Patrick Warburton, Chris Elliot, Ed Helms, Mo Rocca, Fred Willard, and Thomas Gibson.
System Requirements:
• System RAM: 512 MB or more.
• Hard Drive: 1000 MB free hard drive space or more.
• Resolution: 1024x768 or higher.

File Factory | FileServe | DuckLoad | 873 MB
http://www.filefactory.com/file/cb72302/n/HiddenObjectStudiosBelieveYou.part1.rar
http://www.filefactory.com/file/cb723f7/n/HiddenObjectStudiosBelieveYou.part2.rar
http://www.filefactory.com/file/cb727dc/n/HiddenObjectStudiosBelieveYou.part3.rar
OR
http://www.duckload.com/download/6037805/HiddenObjectStudiosBelieveYou.part1.rar
http://www.duckload.com/download/6037627/HiddenObjectStudiosBelieveYou.part2.rar
http://www.duckload.com/download/6038020/HiddenObjectStudiosBelieveYou.part3.rar
OR
http://www.fileserve.com/file/Dvv7UuP/HiddenObjectStudiosBelieveYou.part1.rar
http://www.fileserve.com/file/MYRCtMS/HiddenObjectStudiosBelieveYou.part2.rar
http://www.fileserve.com/file/G56MM3U/HiddenObjectStudiosBelieveYou.part3.rar
My links are ALWAYS INTERCHANGEABLE