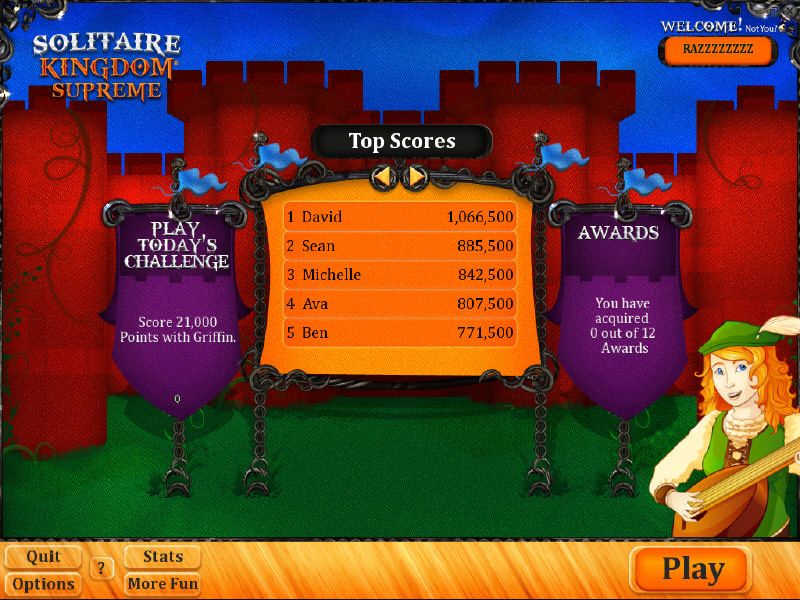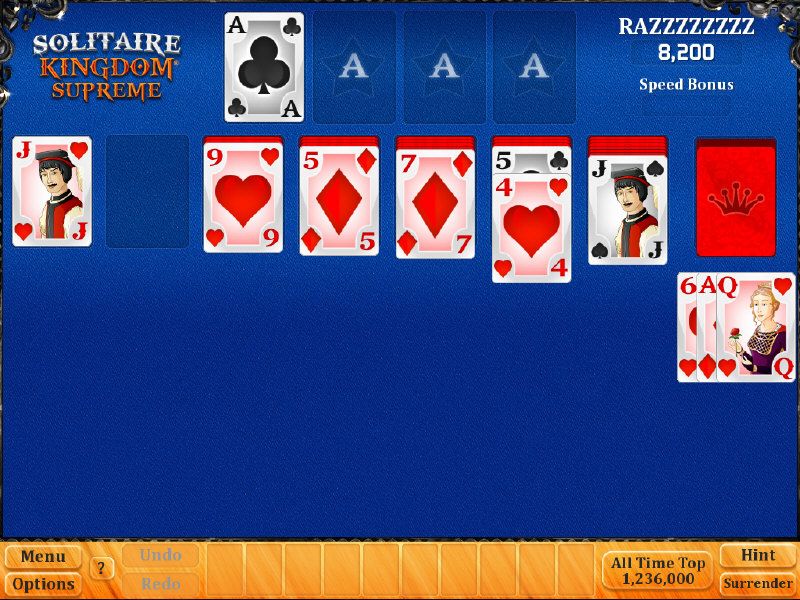 Solitaire Kingdom Supreme [FINAL] |49 mb
Solitaire Kingdom is a fresh new way to play your favorite Solitaire game, and it is totally fun and addictive. Play the Solitaire you know and love, but now you get to win new special "Kindgom Cards" that will give you fantastic new game changing powers. Just select which Kingdom Cards to add to your deck and become the Solitaire master you know you are. Other neat Solitaire Kingdom features include: Quick play which lets you play fast with just one click per card, an Award system that rewards you for big plays, and infinite Daily Challenges that keep the fun going, and going, and going. And finally, as a reward for your great playing, you will unlock the the ultimate solitaire challenge: The Dragon Double Deck game awaits!
Solitaire Kingdom Supreme. The Kindom Cards have arrived. Now you get to win!
The Game Features:
*Unlock Kingdom Cards to build your own custom games. Over 16000 combinations!
*Win awards and build your own Solitiare Coat Of Arms..
*A fresh new fun twist on your favorite Solitaire game.
*Beautifully drawn card characters, card backs and top notch game music.
*Daily challenges of the day, that never run out!
*Make the game as relaxing or challenging as you want.
*The ulimate solitaire challenge: The Dragon Double Deck Solitaire game.
THANKS TO VELOCITY